5 of Our Favorite Accent Colors for the Kitchen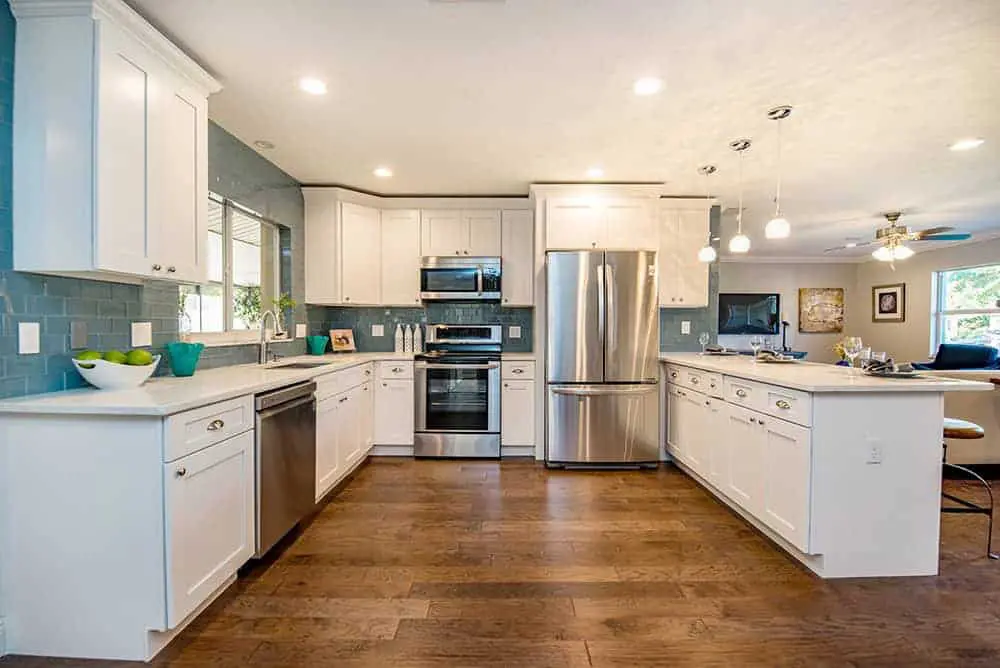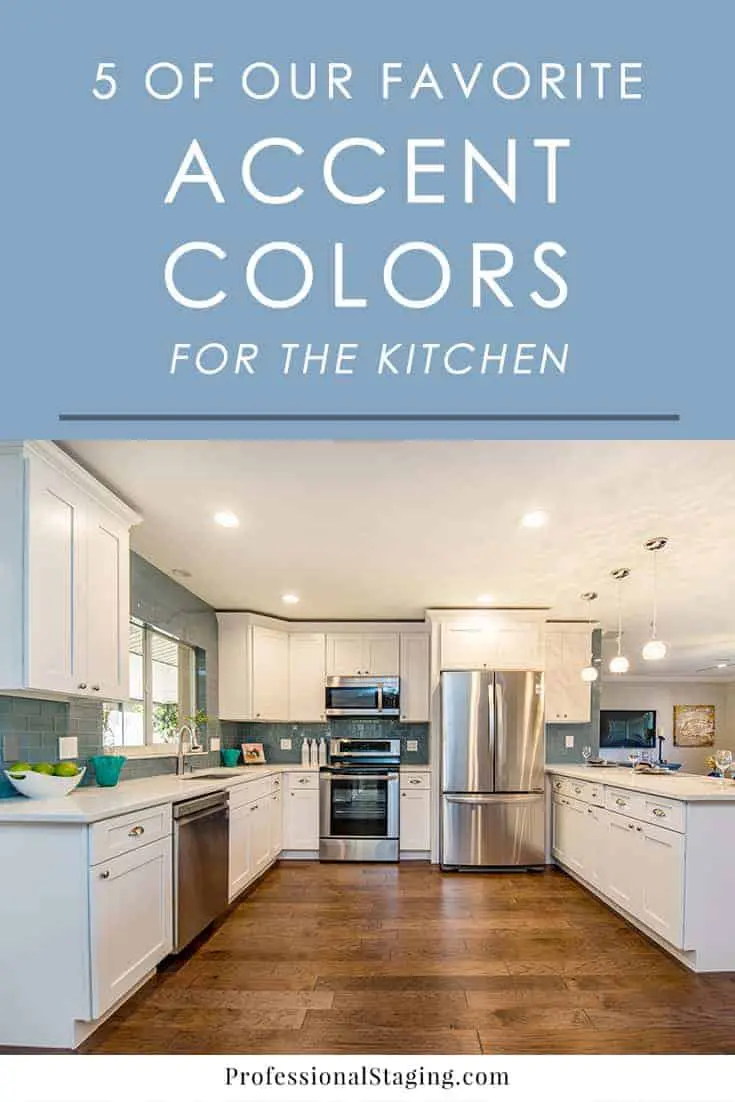 At first glance, it may seem like decorating a kitchen relies solely on the cabinets and countertop. While those are important elements, what gives a kitchen character and polishes it off is the décor you accent it with. That's why choosing the right accent color for a kitchen is so important.
A great accent color brings depth and personality to a kitchen. You can use it on the walls, backsplash, or simply in the décor you accent the space with. Whether you use a little or a lot of the accent color, it will have an impact on how the space looks and feels.
If you aren't sure what kitchen accent color to choose, we've put together a list of 5 of our favorites to give you some ideas and hopefully inspire you.
Kitchen Accent Color Ideas
Red
Red is the most popular color for kitchens and dining rooms because it is said to stimulate the appetite. It's a powerful color that makes a strong statement, so it works very well as an accent color whether you choose a deep, rich red or a bright, vibrant red.
Navy Blue
Navy blue is a beautiful, rich shade of blue that is also incredibly versatile. Any shade of blue has a relaxing vibe to it, but navy blue also brings an elegant quality to a space. It's commonly associated with a coastal or nautical style, but it doesn't have to be limited to those themes. It can be very sophisticated, luxurious, or casual all depending on how you use it and what surrounds it.
Turquoise
Turquoise has been trending as an accent color for the past few years. It's a clean, cheerful color that usually goes with a coastal theme but it can also be very contemporary or even suit a farmhouse vibe. It does capture the uplifting, relaxing quality of the sea which looks especially stunning with white cabinets.
Green
Green has an earthy quality that is fresh and clean. It's an especially well-chosen accent for a farmhouse kitchen, but it works with a variety of styles. There are so many great shades to choose from. Emerald, for example, will bring a very glamorous, elegant vibe to a kitchen, whereas lime green will be cheerful and fun.
Gold
Gold is always an inspiring accent to work with. Nothing is quite as glamorous, especially in a kitchen. Because it has such an impact, you can use it as the primary accent color in a space. In a kitchen, you can use gold hardware, décor, artwork, and dishware to bring some glamour and character to the look.
Want more tips on elevating the look of your kitchen without remodeling? Click here to watch Megan's free webinar on kitchen décor! >>