12 Captivating Celebrity Kitchens to Inspire You
The kitchen is referred to as the heart of the home. It's where you prepare the meals for your family and where everyone often ends up during a party. It's also one of the most important rooms in your home when it comes time to resell.
Looking to renovate your kitchen but aren't sure what to do? We've gathered some of our favorite celebrity kitchens to give you some ideas and inspiration in a variety of styles.
Inspiring Celebrity Kitchens
White high-gloss cabinets create a luxurious, streamlined look in Courtney Cox's kitchen. The wood bar stools and plants add some warmth without taking away from the clean look.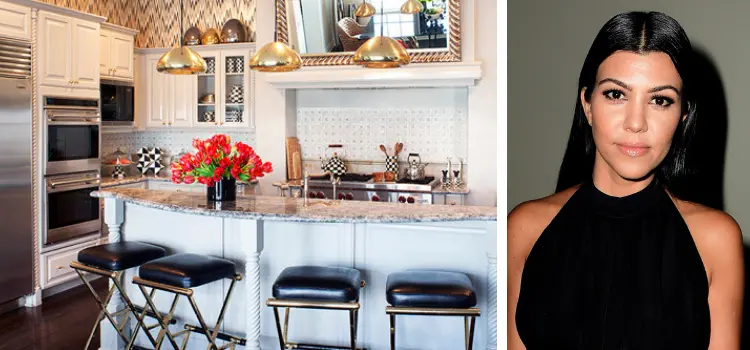 Kourtney Kardashian's kitchen features a dramatic wallpaper and gold accents to bring the glamour while the white cabinets balance it with some traditional elegance.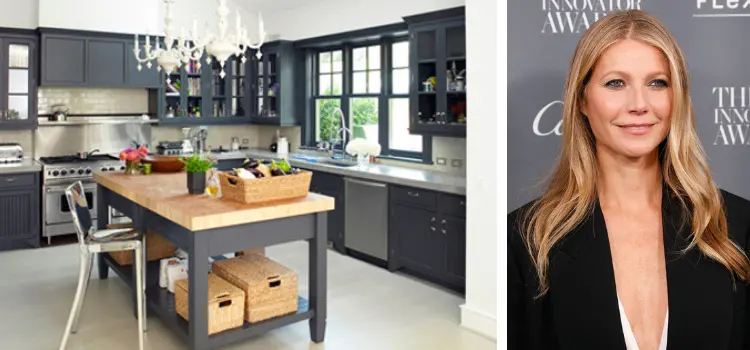 The blue cabinets in Gwyneth Paltrow's kitchen are brimming with character and give the room a warm, inviting feeling. The butcher block countertop on the island is a nice touch.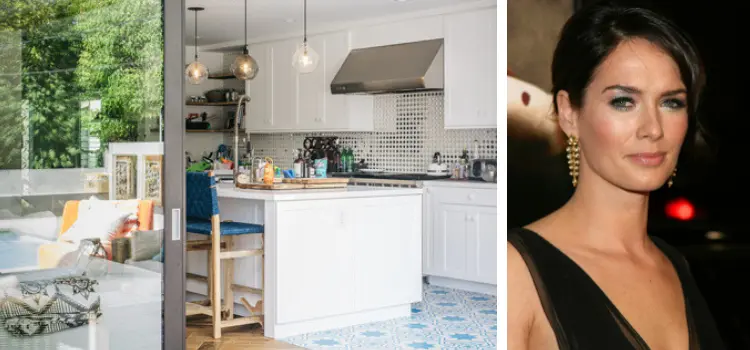 Lena Headey's kitchen is simple yet full of charm. The blue tile on the floor gives it a coastal flair while the metallic backsplash is unique and contemporary.
Marissa Tomei has a charming kitchen in her New York apartment with classic subway tile and open shelving.
Billy Joel's sprawling kitchen in his beach house is nothing short of gourmet with plenty of space to entertain many people comfortably while enjoying the ocean views.
Julia Roberts's kitchen in her New York City apartment has a relaxing grey color scheme that draws your eye to the view. The black and white striped floor adds a bit of character.
Adam Levine's kitchen is ideal for a bachelor pad with an edgy, modern appeal. Open shelving allows you to see the beautiful wood backsplash.
Hilary Duff's kitchen is fun and funky with a graphic black and white patterned tile, blue cabinets, and gold accents.
Martha Stewart's kitchen is warm and inviting with stunning, rich wood throughout. The contrast of the stainless steel brings an unexpected industrial touch to the design.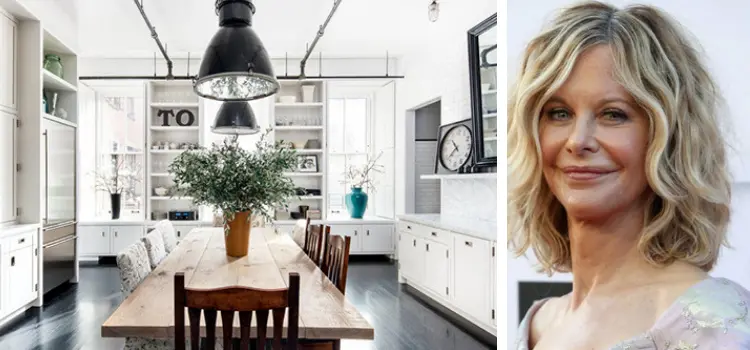 Although Meg Ryan's kitchen is large and open, the modern farmhouse look gives it a warm, inviting vibe.
Shay Mitchell's white kitchen is open, airy, and glamorous thanks to gold accents and a black interior in the cabinets.