Our Trending Color of the Month: Misty
At MHM Professional Staging, we love using color to turn an ordinary house into a buyer's dream home. Each month, our designers share a color that inspires their staging designs. This month, our trending color is Misty (SW 6362). This color is a bluish-gray. It's a serene and timeless color. Just like last month's color of the month, Rice Paddy (SW 6414), it's quite versatile.
About the Hue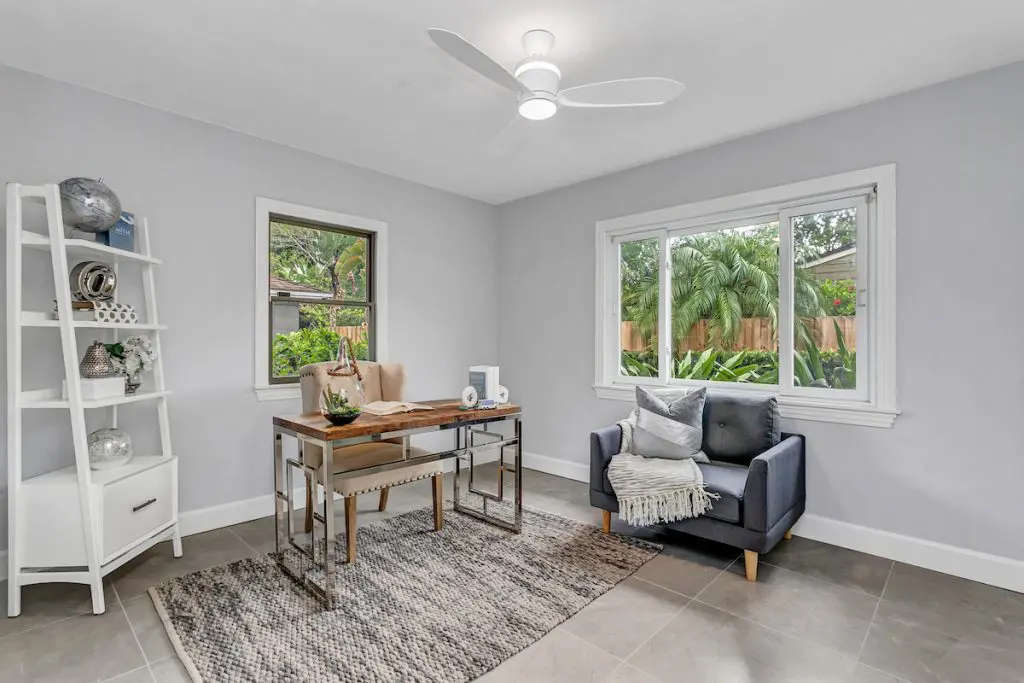 Misty is a great alternative to gray. The blend of blue makes the color more relaxing and provides more depth than standard neutrals. This color is very easy on the eyes. It can make any room feel calm, cool, and collected.
How and When to Use Misty
Misty has an LRV, or light reflecting value, of 64. This means the color absorbs a moderate amount of light. This makes it safe to paint full rooms in this color. Since it is a great neutral, it can appeal to a wider market and is therefore wonderful for staging homes. It's a peaceful color that puts viewers at ease which is great for showing potential buyers your home.
This color would also look splendid in rooms with big windows that get a lot of natural light. It will make the room feel even more bright, tranquil, and airy. It also makes rooms feel more open and spacious.
In Contemporary Style Rooms
Misty is a perfect color for contemporary style rooms. It's a sophisticated color that pairs well with clean lines and sleek furniture. It's also an excellent backdrop for artwork, especially black and white photos. There are many inspiring ways to use this blue-gray color in your home.
Incorporate Into Nautical or Coastal Themes
Misty is an excellent color for nautical and coastal themes. You can pair the color with nautical stripes or nautical themed decor. For a coastal theme, you can add beachy elements into your space like rattan textures and shell decor.
Mix with Cool-toned Woods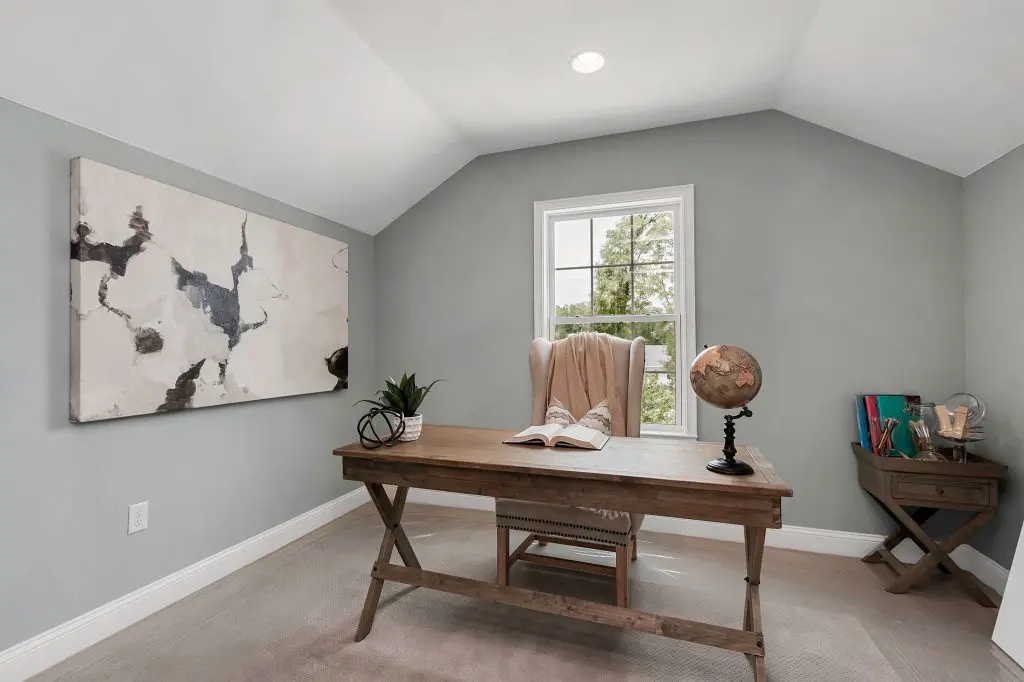 Misty complements well with cooler toned woods. Cool wood tones will help ground the space while keeping the soothing atmosphere Misty brings. Gray hardwood floors also pair wonderfully and will have the same effect.
Mix with Silver Metallics
Misty looks best with silver metalics. Adding silver metallics is a stunning way to elevate a space and make it feel more refined. You can add touches of silver into your space through silver frames, a coffee table, or bar cart. If you choose to paint your kitchen or bathroom Misty, consider choosing silver fixtures.
Coordinating Colors
Mix with Other Neturals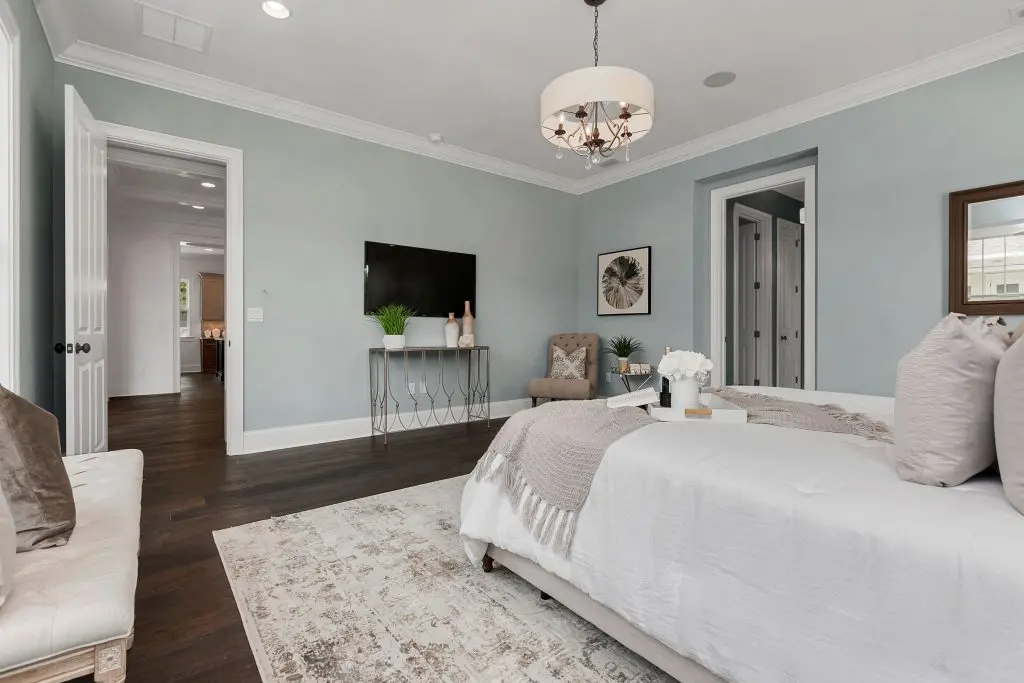 Misty complements well with other neutrals. For the perfect white match, try Dover White (SW 6385). Other great neutrals Misty pairs well with are beiges and browns. Try Balanced Beige (SW 7037) or Virtual Taupe (SW 7039).
For a great selection of neutral grays try Uncertain Gray (SW 6234) or Samovar Silver (SW6233). It also pairs well with darker grays like Foggy Day (SW 6235) and Grays Harbor (SW 6236). Mystical Shade (SW 6276) is also a wonderful gray that's blended with purple.
Mix with Blue Accents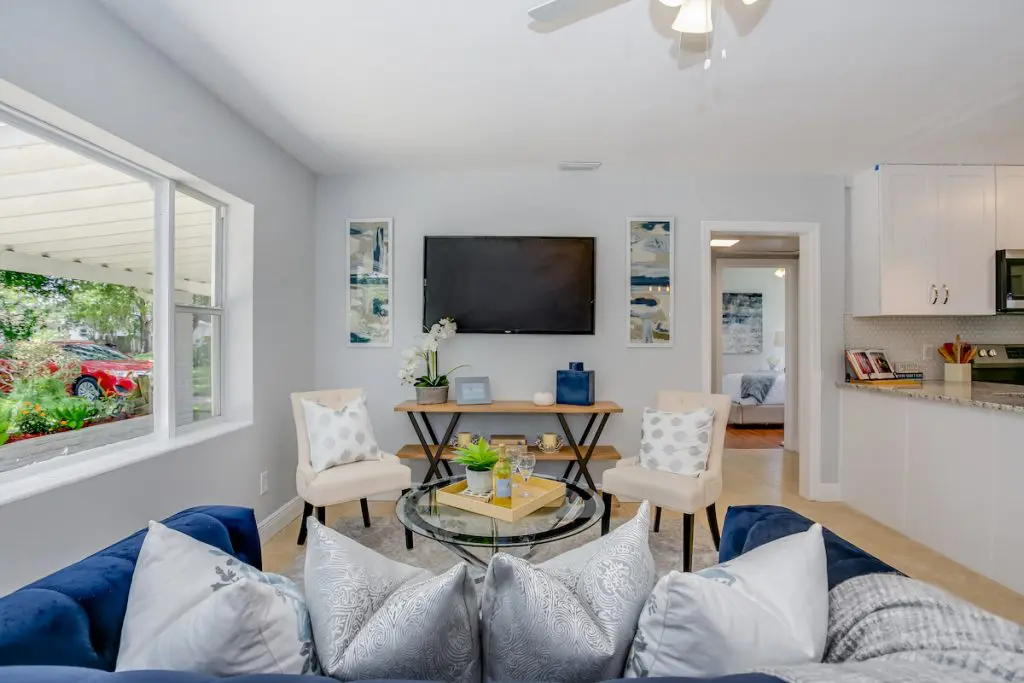 Bring out the calmness of the blue in Misty by using light blue accents. Some excellent options for light blue shades are Upward (SW 6239) and Sleepy Blue (SW 6225). You can implement light blue accents through your drapery or throw pillows. To add some contrast, tie everything together with darker blue accents like navy. It will give the room even greater depth.
Book A Color Consultation
Color can turn an ordinary house into an extraordinary home. As professional designers, we can help you determine which shades will work best for your home—inside and out. Contact us to book a color consultation with one of our talented designers today.