Our Trending Color of The Month: Persimmon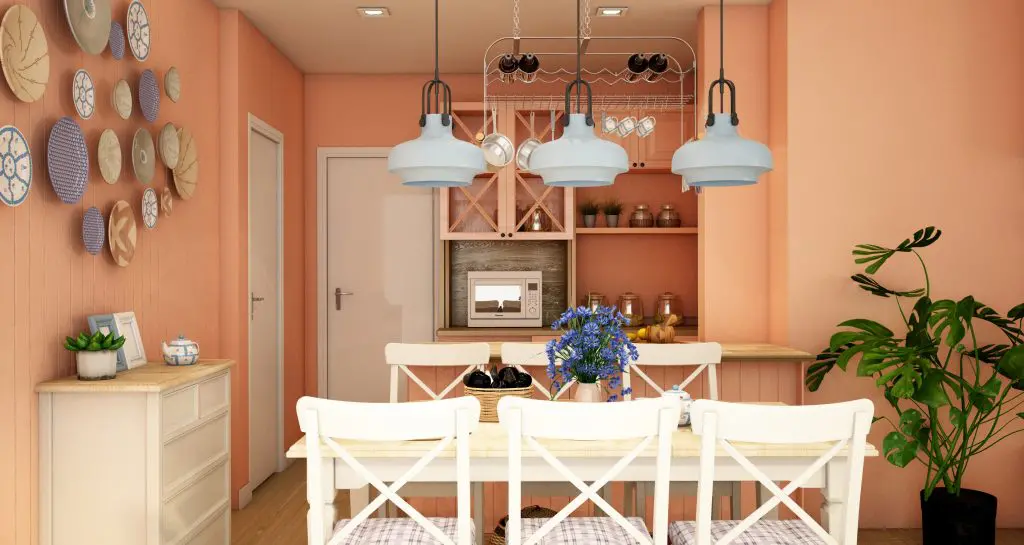 At MHM Professional Staging, we love using color to turn an ordinary house into a buyer's dream home. Each month, our designers share a color that inspires their designs. This month, our trending color is Persimmon (SW 6339). Persimmon is a shade of orange known for its calm liveliness that can brighten any room.
About the Hue
As a more subdued shade of orange, Persimmon offers the same energetic and uplifting vibes as orange without being too overwhelming. It's a little more mellow than your typical orange. Orange is known to be a strong, attention-grabbing color. You can think of Persimmon as its relaxed relative. It isn't too bright but still evokes feelings of happiness and cheer.
When and How to Use Persimmon
Persimmon is a very inviting color that can make any guest feel welcome. This makes it a great color choice for your home. Known to be light, bright, and breezy, Persimmon creates a relaxed and comfortable environment.
On the Walls
Use Persimmon wherever you want to create a lively and interactive mood, such as game rooms, kid's rooms, and craft rooms. It's also a great color for the kitchen because orange is known to stimulate a person's appetite.
Note: If you're planning to sell your home soon, stick with neutral colors for your walls. They help highlight a home's best features and allow home buyers to envision their own furniture and décor in the space. On the other hand, if you are in your forever home and you are ready to make a dramatic change, then painting with a dramatic color like Persimmon is a great option.
As an Accent Color
Orange is associated with fairness and affordability. For that reason, Persimmon works well as an accent color when staging your home. It's also a great way to add a little bit of fun to your décor without the risk of choosing a bold color for your walls. Artwork, throw pillows, and even salt lamps provide easy ways to add a touch of soft orange to any space.
Add Dimension with Different Textures
As a subdued shade, Persimmon works well with natural elements like plants and wooden furniture. Add more dimension when using Persimmon by mixing in different textures. Choose accent pieces made of wicker or add in a jute rug.
Coordinating Colors
You can control how bold Persimmon appears by changing the colors you pair it with. For a bold look, use dark contrasting colors such as deep brown, navy, or black. For a more relaxed option, choose neutrals. We personally love the way Persimmon looks with creamy neutrals!
Pair with Neutral Colors
Persimmon pairs well with cream colors and neutrals. Sherwin-Williams recommends pairing Persimmon with neutrals such as Nearly Peach (SW 6339), Roman Column (SW 7562), and Cachet Cream (SW 6365). Persimmon is also well-balanced when paired with medium shades of gray.
Keep it Clean and Crisp with Whites
Create a clean and crisp look by sticking to bright white accent colors, such as High Reflective White (SW 7757), for doors and trim. Orange is already an attention-grabbing color, so keep larger furniture pieces like your sofa simple and streamlined. Persimmon-colored walls with a simple white leather couch can create a modern, tropical oasis. Add in a few potted Bird of Paradise plants and the look is complete!
Go Bold with Contrast
If you're feeling daring, contrast a warm color like Persimmon with a cool, dark gray like Riverway (SW 6222). For a lighter option, choose a light grayish-blue such as Tradewind (SW 6218). Blue and orange are complementary colors, but combining them takes skill. This is not a combination we recommend for color novices. You can also experiment with dark greens and gold accents for a trendy look.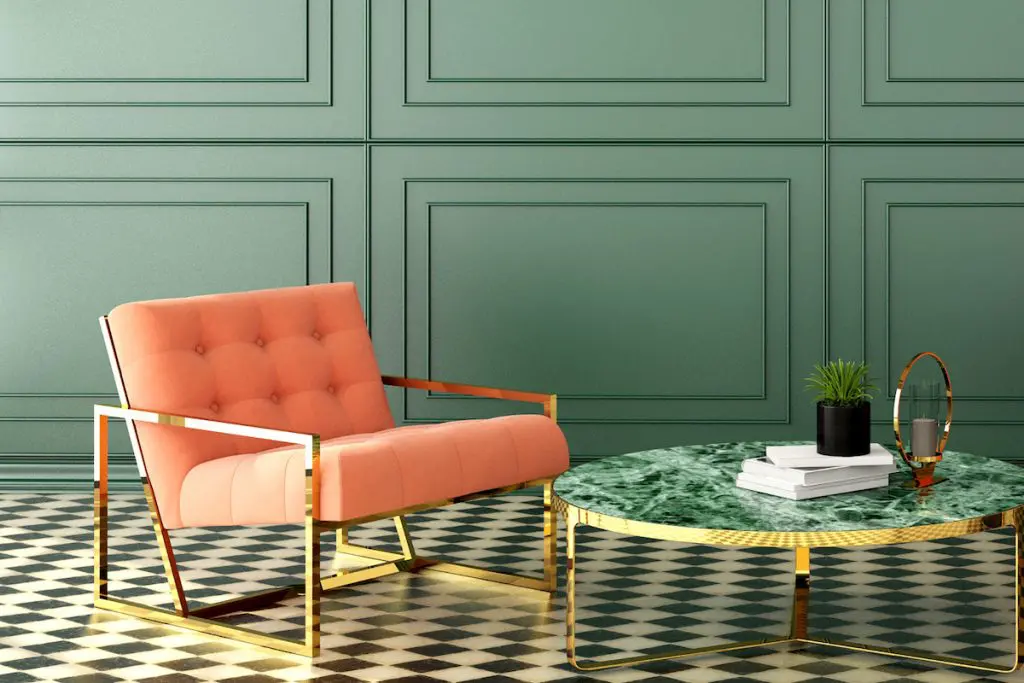 Book a Color Consultation
Color can turn an ordinary house into an extraordinary home. As professional designers, we can help you determine which shades will work best for your home—inside and out. Contact us to book a color consultation with one of our talented designers today.