Our Trending Color of the Month: Naive Peach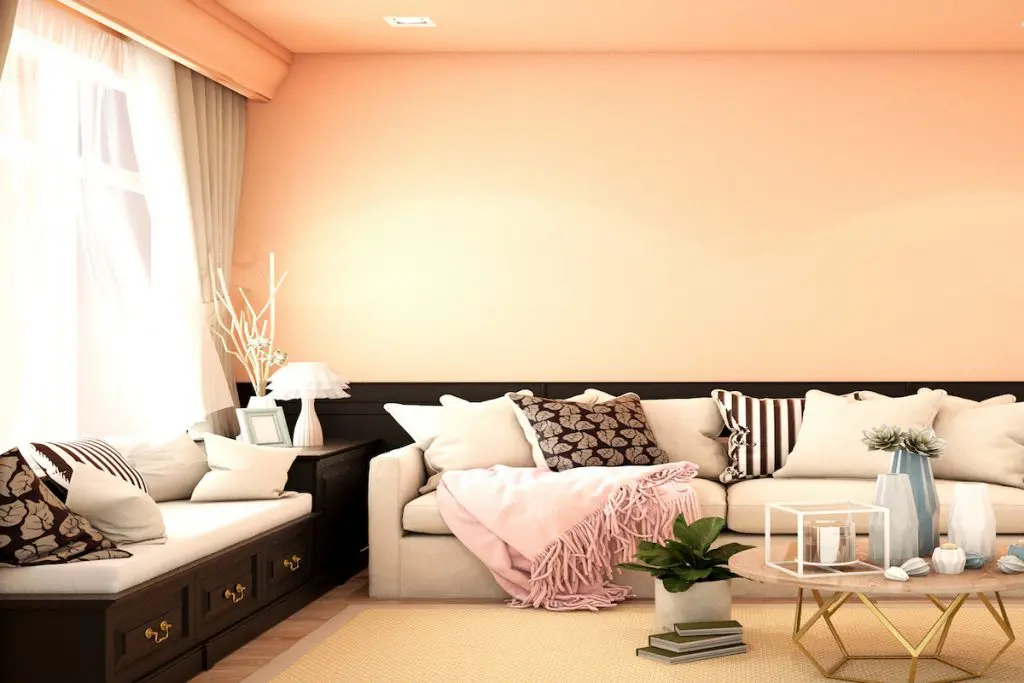 At MHM Professional Staging, we love using color to turn an ordinary house into a buyer's dream home. Each month, our designers share a color that inspires their staging designs. This month, our trending color is Naive Peach (SW 6631), a soft peach that is fresh and comforting. Like last month's color, Koral Kicks (SW 6610), it's warm, playful, and understated. Although both are pink and orange combos, Koral Kicks has stronger pink hues, while Naive Peach falls more on the orange side.
About the Hue
As a shade of peach, Naive Peach is associated with the expression of modesty and innocence. It's a sophisticated and graceful color. This color is perfect for adding a sense of warmth and comfort to a room.
How and When to Use Naive Peach
Naive Peach has an LRV, or light-reflecting value, of 69, which means it absorbs a decent amount of light. With a high LRV, this color is safe to paint full rooms. However, we don't recommend it for staging since it's a polarizing color and slightly feminine. When selling your home, it's ideal to stick to neutral paint colors so your walls can appeal to a wider market.
In Rooms Where Families Gather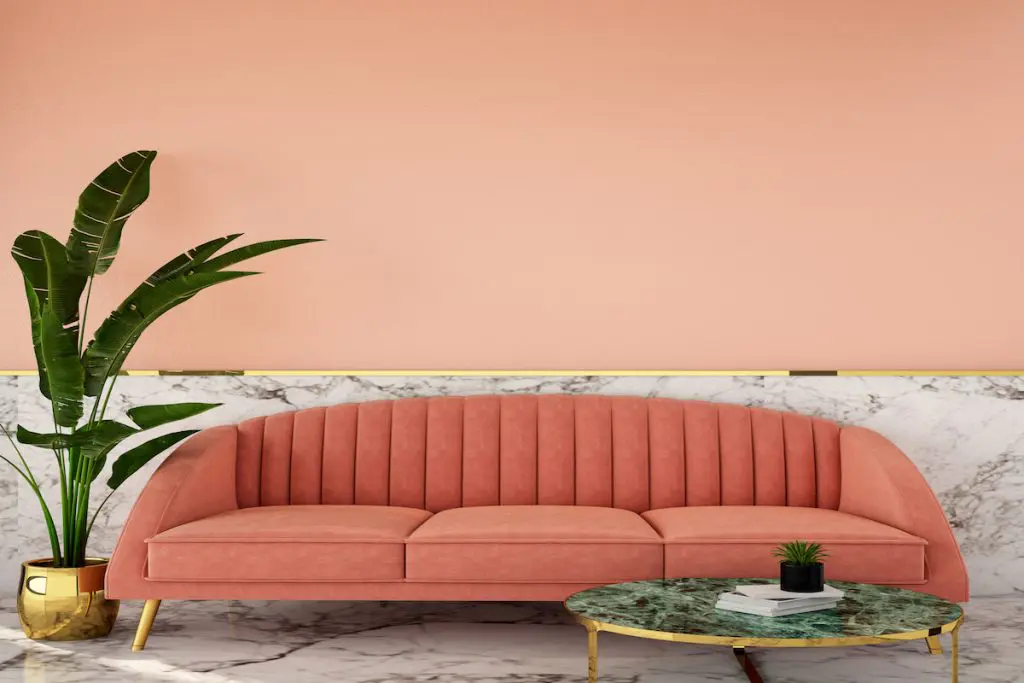 Since Naive Peach is an uplifting color it's great to have in rooms where the family gathers like the kitchen, dining room, and living room. The color is great for kitchens and dining rooms since its orange hues stimulate the appetite. It can create happy and optimistic vibes in the living room, creating the perfect setting for entertaining.
In the Bedroom
Naive Peach is wonderful for bedrooms since it's a relaxing color. The comfort it brings can promote lighter sleep. To keep this color mature and sophisticated, pair it with contemporary furniture. To give the color a more masculine edge, you can pair it with darker colors.
In the Bathroom
Reminiscent of the fruit, the freshness of Naive Peach makes it a revitalizing color for your bathroom. Make it even more relaxing by adding plants. This is the perfect color to create a calm, spa-like experience. For tips on how to stage your bathroom for better showings, check out this post.
Great for Coastal and Boho Styles
As a soft, understated color, Naive Peach is perfect for boho and coastal style rooms. To achieve a coastal look, pair the color with beach-themed artwork or natural textures like rattan. For a boho look, mix the color with vintage or rustic pieces along with other muted colors.
A Splash of Color
If you're not ready to commit to painting full walls, you can still freshen up the room with a splash of Naive Peach. You can do this by adding a bedspread or accent furniture in this color. An accent wall can also create a fun focal point. Adding a splash of this color can instantly make a space more lively.
Coordinating Colors
Naive Peach looks pleasant with neutrals like whites, creams, and grays. Creamy (SW 7012) and Natural Choice (SW 7011) are excellent examples. If you want to try out a monochromatic color scheme, Nearly Peach (SW 6336) is a wonderful match. For a more elegant look, pair Naive Peach with white architectural elements like white moulding or wainscotting.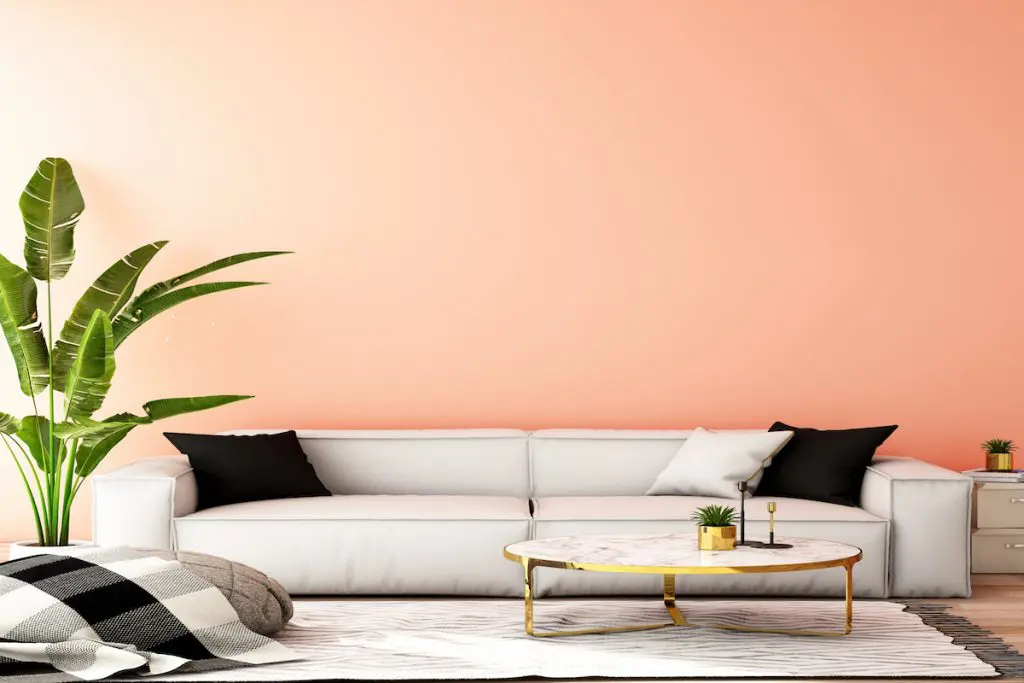 To make Naive Peach really pop, pair it with black. The contrast creates a chic, modern look. For something unexpected, mix Naive Peach with a royal blue. Mixing the soft peach with an unexpected contrasting color can make a room undeniably cool. However, this is a bolder look not ideal for staging.
Book A Color Consultation
Color can turn an ordinary house into an extraordinary home. As professional designers, we can help you determine which shades will work best for your home—inside and out. Contact us to book a color consultation with one of our talented designers today.