Our Trending Color of the Month: Greek Villa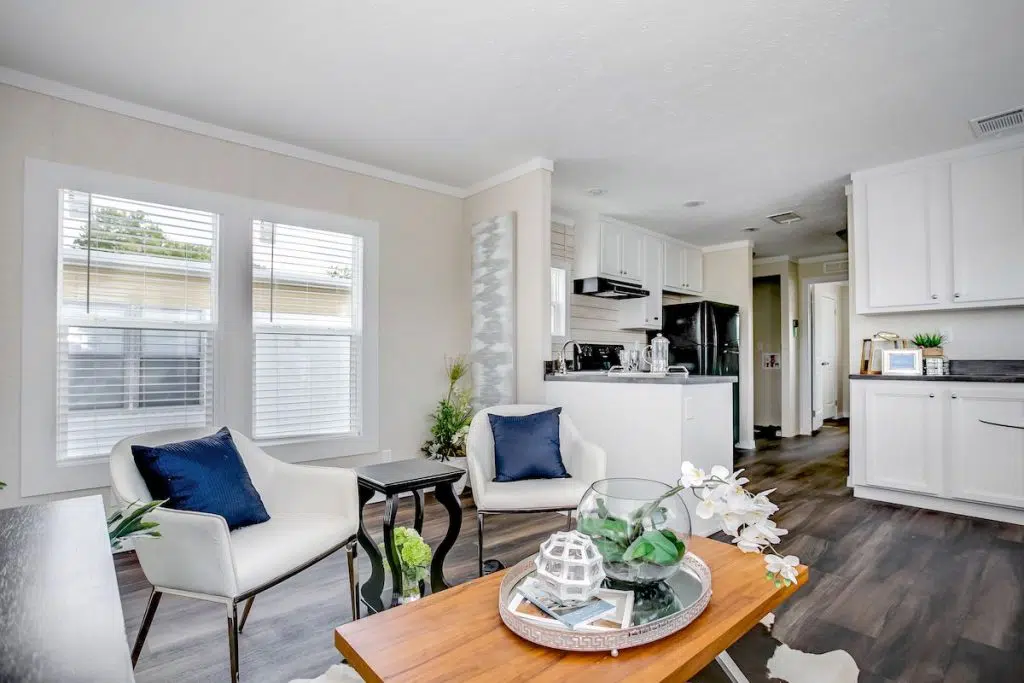 At MHM Professional Staging, we love using color to turn an ordinary house into a buyer's dream home. Each month, our designers share a color that inspires their staging designs. This month, our trending color is Greek Villa (SW 7551), an off-white color with beige undertones. It's warm like last month's Color of the Month, Acacia Haze. This creamy neutral has a very welcoming and friendly feel.
About the Hue
As a shade of white, Greek Villa can symbolize cleanliness and simplicity. It can add brightness to a room while making it feel more spacious. Its beige undertones help provide the warmth that can make any space feel cozy and comfortable.
How and When to Use Greek Villa
Greek Villa has an LRV, or light-reflecting value, of 84, which means it reflects more light than it absorbs. Since it has a high LRV, it's an excellent choice for painting full rooms. Since Greek Villa is an inviting neutral, it's a perfect color for staging when planning to sell your home. This color is also an excellent solution for rooms that don't get much natural light.
When using this hue, consider your existing lighting and fixed elements. Make sure the color doesn't clash with your flooring or countertops. Because this color is sensitive to light, observe how the color looks at different times of the day and in different lighting conditions.
Make Small Rooms More Spacious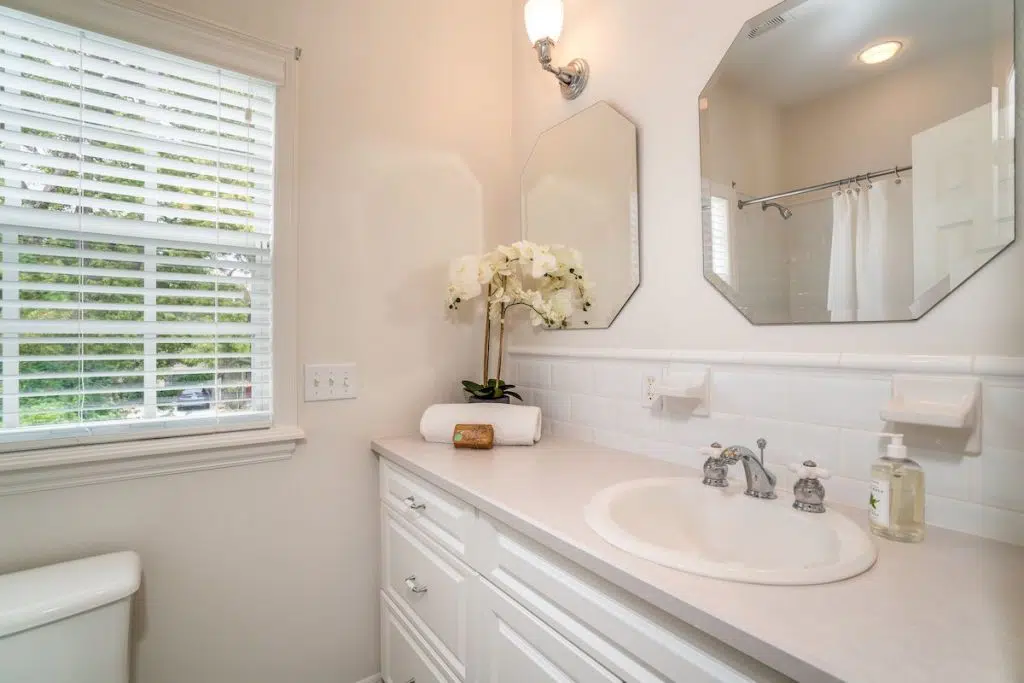 Greek Villa is a popular choice for ceilings and trims because it gives the illusion of higher ceilings and walls. This is a savvy trick for living rooms since it can make them appear more expansive. It's a trick that will come in handy when selling to families. For spacious open floor plans, be sure to define spaces. Greek Villa is also great for making small rooms appear bigger. Since it's a warm and cozy color, it's wonderful for small bedrooms.
Mix with Textures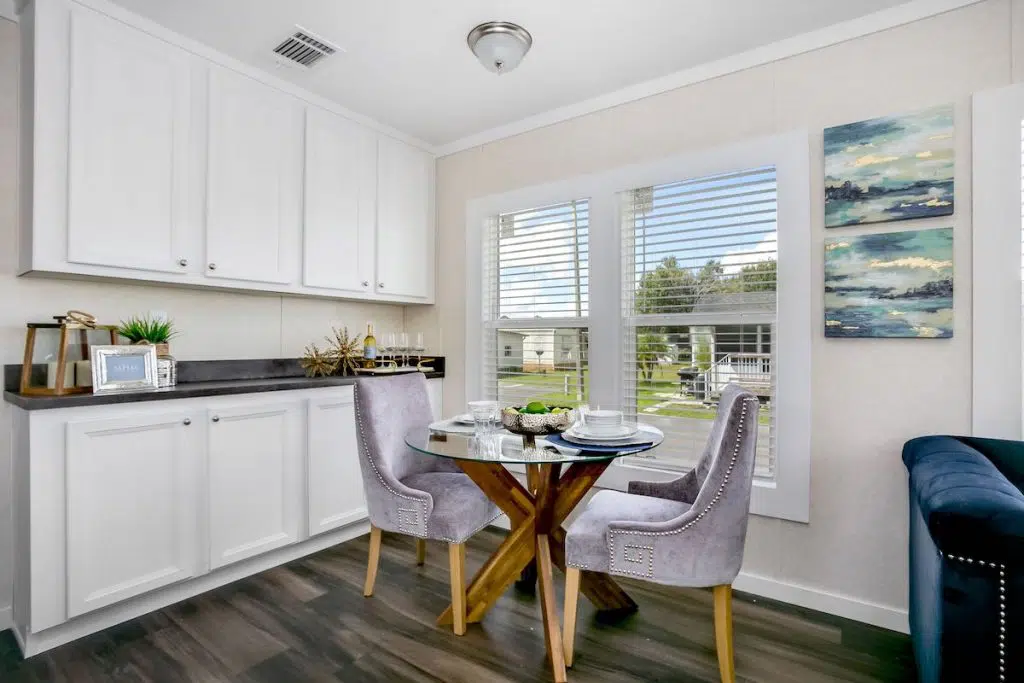 To make shades of whites more interesting, it's always a great idea to mix textures. For example, Greek Villa looks amazing paired with dark wood tones. Extra blankets and throws are also great options to embrace the fall season.
Create Gallery Walls
Since shades of white draw greater attention to details, Greek Villa is great for gallery walls. White walls help art pieces stand out. Greek Villa is an excellent backdrop for brighter pops of color.
Use on Exteriors
Greek Villa is a beautiful color for exteriors. You can contrast the color with darker trim and accents. Note that the color will look even lighter and more white. It won't appear as creamy as it does on interior walls.
Coordinating Colors
As a shade of white, Greek Villa works well with other neutrals like other whites, grays, or browns. Some whites you can pair with the color include Alabaster (SW 7008) or Shoji White (SW 7042). For a dark gray option, try Grays Harbor (SW 6236). For a lighter gray with a tint of green try Austere Gray (SW 6184). Fashionable Gray (SW 6275) is another pleasant gray match. For a shade of brown, try Oak Leaf Brown (SW 7054).
Pair Greek Villa with green to embrace the fall season. Illusive Green (SW 9164) will give a look that's both festive and sophisticated. For a contrasting color, pair the color with dark navy like In The Navy (SW 9178).
Book A Color Consultation
Color can turn an ordinary house into an extraordinary home. As professional designers, we can help you determine which shades will work best for your home—inside and out. Contact us to book a color consultation with one of our talented designers today.