Our Trending Color of the Month: Lemon Chiffon
At MHM Professional Staging, we love using color to turn your ordinary house into a buyer's dream home. Each month, our designers share a color that inspires their staging designs. This month, our trending color is Lemon Chiffon (SW 6686). Lemon Chiffon is a muted yellow hue that brings joy and sunshine to any space.
About the Hue
Lemon Chiffon is the perfect "Goldilocks" shade of yellow; it's not too bright and not too light. This hue works well with both French country and Southern-style décor. It can bring smiles to a nursery and also look great as an exterior paint color. It pairs well with taupe-y grays and bright white trim. With an LRV of 79, the color is so lightweight that it reminds us of lemon meringue. Yum!
Colors in the yellow spectrum are believed to inspire happiness and creativity. This makes a color like Lemon Chiffon a great choice for your home office or nursery. Yellows are also known to be optimistic colors. Remember not to overwhelm any space with a strong yellow color. Lemon Chiffon is light enough to work well painted on all of your walls, but it will require appropriate accents and coordinating décor to look its best.
How and When to Use Lemon Chiffon
A creamy yellow like Lemon Chiffon is an easy color to use. It's nowhere near as bold as our color of the month for August, Dynamo. For this reason, we recommend incorporating light yellows into your home if you are considering putting your house on the market. It makes a great addition to a neutral color palette, which is our go-to palette when staging a home.
In the Kitchen
What is more classic than a French country style kitchen? Lemon Chiffon provides the perfect base color upon which to layer your rustic accents and floral curtains. Pair a light yellow wall color with white lace tablecloths, bright white trim, and a ceramic farmhouse sink. For the final touch, create a kitchen counter centerpiece around freshly baked cinnamon buns.
In a Nursery
Pastels in a nursery create a soothing environment. Although babies cannot distinguish pastel colors until they are around five months old, this subtle comfort is a special treat for parents. If you're decorating a nursery now, consider using a few touches of a creamy brown or gray to offset a light yellow like Lemon Chiffon. These colors are easy to find in baby animal prints and solid throw pillows. Combined with a bright white crib and matching rocker, Lemon Chiffon can make your baby's room feel like a happy dream.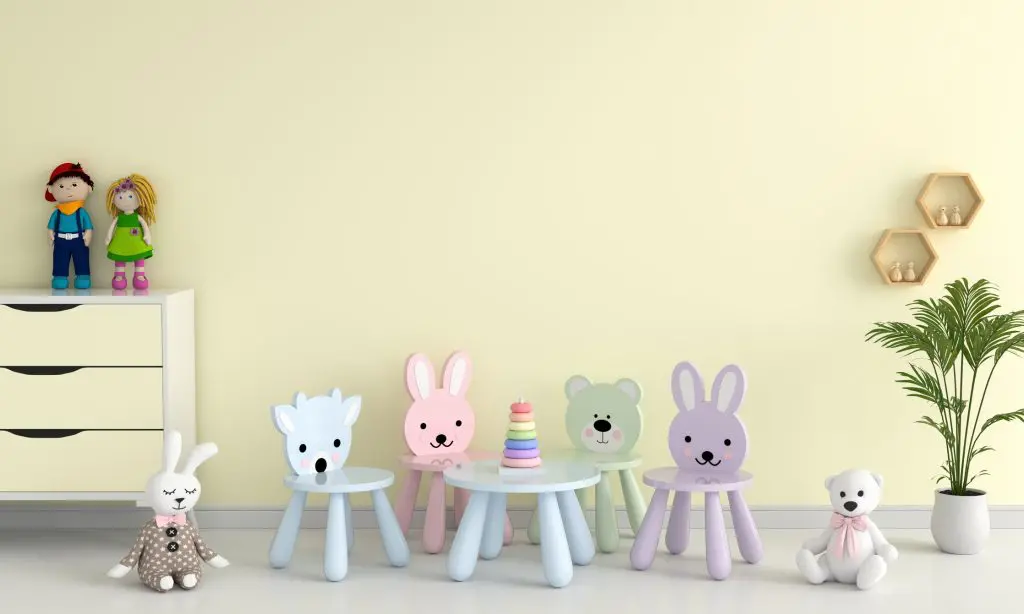 On the Exterior of Your Home
Give your home country-style curb appeal by applying Lemon Chiffon to the exterior walls. Your garden will look extra beautiful set in front of a light yellow backsplash, especially if it features purple and blue flowers. A yellow home is also a timeless look that welcomes guests and brings a smile to neighbors' faces. For a bright house color that everyone on your block will love, choose Lemon Chiffon.
Coordinating Colors
Pastel yellow plays nicely with other pastels, bright whites, and dark neutrals. For a more interesting look, consider mixing in vibrant floral patterns.
Pair It with Dark Neutrals
Sherwin-Williams recommends pairing Lemon Chiffon with a warm gray like Analytical Gray (SW 7051) or the darker Adaptive Shade (SW 7053). Consider these accent colors for hardware and hard furniture, or incorporate it into your soft décor with throw pillows. If you choose a different gray than Analytical Gray, make sure to pick one with warm undertones rather than cold, blue undertones. Warm tones will complement your light yellow the best.
Make it Pop with Pure White
Another Sherwin-Williams recommendation is to pair Lemon Chiffon with Pure White (SW 7005). Bring in touches of Pure White in your trim or soft furnishings for a clean aesthetic. For example, use a white tablecloth and white curtains in your kitchen. At MHM Professional Staging, we often add a touch more white by strategically placing ceramic décor or glass jars filled with flour when staging a kitchen.
Book a Color Consultation
Color can turn an ordinary house into an extraordinary home. As professional designers, we can help you determine which shades will work best for your home—inside and out. Contact us to book a color consultation with one of our talented designers today.